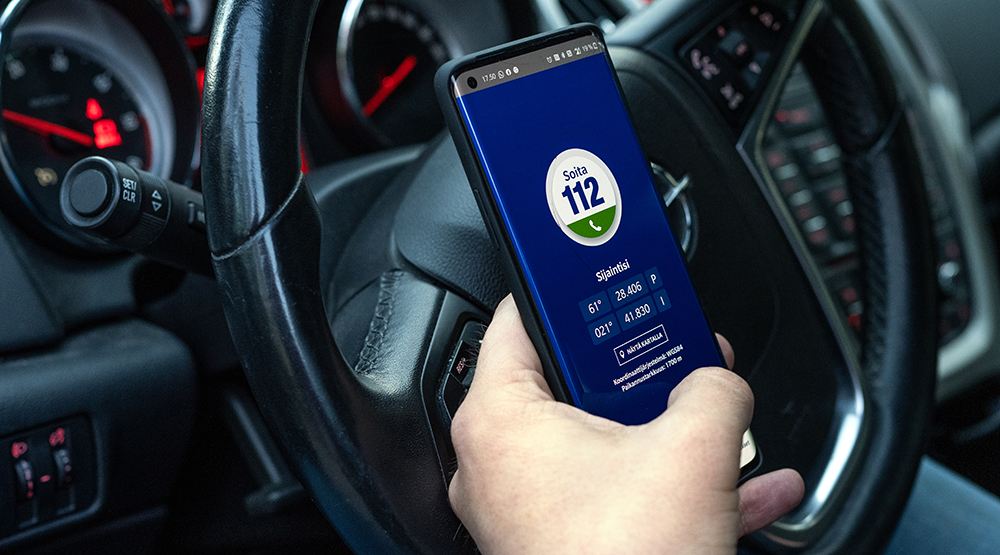 Added safety with the 112 Suomi mobile app
112 Suomi is a mobile application developed by the Emergency Response Centre Agency.
Its services include calling the national emergency number and transmitting location information, non-emergency telephone numbers, public safety alerts and notices, instructions in case of an emergency or a problem as well as the location of the nearest defibrillator.
Using the application
Setting up the application
Download from app store

Download the app on your phone free of charge from the app store (App Gallery, Google Play, App Store).

Quick link to the phone screen

Place the icon on your phone's home screen so that it can be found quickly.

Enter the settings and you are ready

When you first launch the app, enter your phone number, select your preferred language (Finnish, Swedish or English). To enable all features, give your permission to the questions asked by the app. The questions have operating system-specific differences.