Travel notifications can now be made via the 112 Suomi mobile application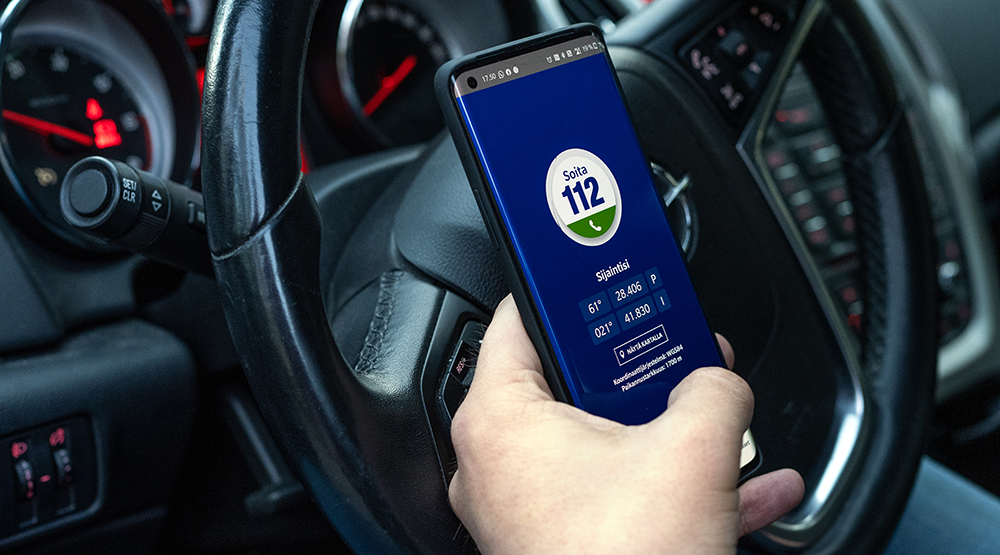 A new feature is being added to the 112 Suomi mobile app. Starting on August 17, you can use the app to submit a travel notification.
112 Suomi is a mobile app produced by the Emergency Response Centre Agency and developed in cooperation with various security operators and authorities. Thanks to its large body of users, it has become a comprehensive platform for providing security services to the public.
In August, the Foreign Ministry's Travel Notification service was added to the features available in the application. A travel notification makes it possible for the Ministry to reach Finns abroad in various emergencies or crises. In addition to the mobile app, you can submit a travel notification online at https://matkustusilmoitus.fi/ .
According to Outi Saarikoski, Director of the Unit for Consular Assistance at the Ministry for Foreign Affairs, it is especially important to submit a travel notification when travelling to a high-risk area.
"You can use the travel notification to inform the Ministry of your plans to travel or move abroad and to provide contact details where you can be reached while abroad. The Ministry can then send you information about the security situation in your destination country and contact you if necessary in the event of an emergency or crisis. We recommend submitting a travel notification for all trips abroad, especially if you are travelling to a high-risk area. It is also wise to register for the Travel Notification service. That way, you can make changes to your notification after submitting it if necessary."
The 112 Suomi mobile app already has almost two million users.
"It is important for people to be able to find the necessary services in case of a sudden need for help. We are pleased that the application is now better able to serve Finns abroad, too. The application currently has nearly two million active users, and we hope that more and more people will remember to use it when they need it," says Marko Nieminen, Director of the Operative Department at the Emergency Response Centre Agency.
The Ministry for Foreign Affairs and the Emergency Response Centre Agency recommend downloading the 112 Suomi app in case of an emergency or problem.
You can find the Travel Notification service in the application's Services tab under Services/Emergency or problem abroad/Travel Notification to the Ministry for Foreign Affairs or Services/Other Services/Travel Notification to the Ministry for Foreign Affairs. The new feature of the 112 Suomi app will be updated dynamically starting on 17 August. Please note that you must restart the application for the update to take effect.