Victim Support Finland now available in the 112 Suomi app services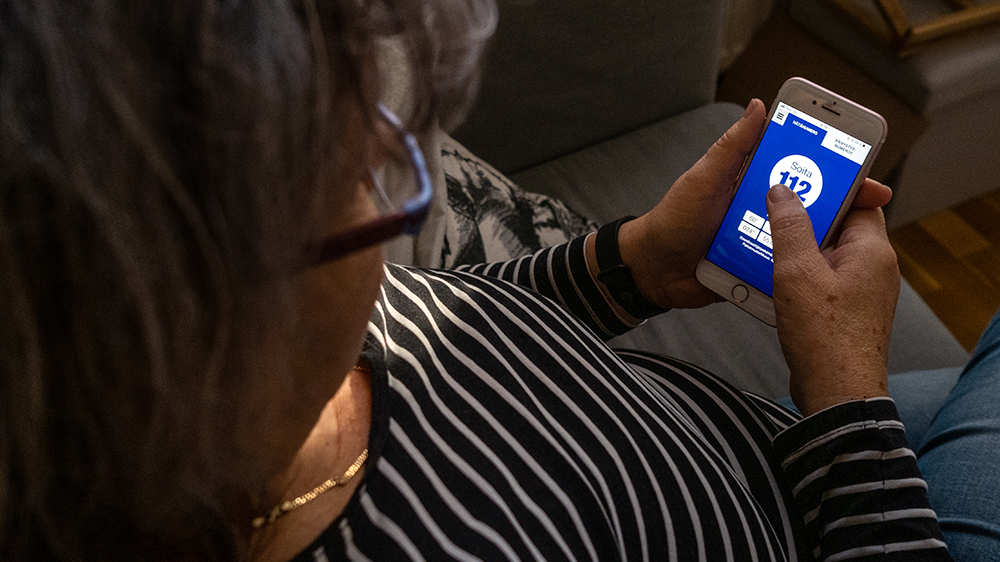 The range of services offered by the 112 Suomi mobile app increased on 23 February – conveniently during the International Crime Victims' Week. The number 116006 of Victim Support Finland was added to the app's emergency numbers.
According to Arttu Perttula, Director of the Development Department of the Emergency Response Centre Agency, nearly 3 million emergency calls are made to the emergency number every year, about a quarter of which are not meant to be handled by the ERC. Erroneous calls are primarily calls in which the caller was not aware of other help channels or instructions. In an emergency or problem situation, it is important that the person does not feel that they are left without help. However, the best help is often something other than the emergency number 112.
– It's great that there are different emergency numbers for non-urgent service, such as providing conversational help and support. They save the resources of the public safety authorities for urgent emergencies, which means that help is needed from the authorities. The number of the national Victim Support Finland is a significant addition to the app. With the help of 112 Suomi, we offer a variety of public safety services through a single platform, and thus aim to reduce the number of erroneous calls to the emergency number, says Perttula.
Victim Support Finland (RIKU) offers victims of crime the opportunity to talk to a person who understands what it can mean to be a crime victim.
– Victims of crime, their loved ones and witnesses in criminal cases receive information and advice on criminal proceedings from RIKU, as well as the opportunity to discuss the incident. To us, it is very important that RIKU is now also visible in the 112 Suomi app, as it provides more and more victims with information about our service. The app is also part of preparing for more extensive criminal events, in which case it is important to reach people who have been victims of these crimes, says Leena-Kaisa Åberg, Executive Director of Victim Support Finland.
112 Suomi is a mobile app produced by the Emergency Response Centre Agency and developed in cooperation with various safety actors. Thanks to the large number of users, the app has developed into an comprehensive service package for citizens' security services.